Team Dragons
Overview
The Team program at House of Dragons Taekwondo is for those students who wish to compete in Olympic-style sparring, forms, weapons and board breaking. Our Sparring and Hanmadang teams compete in both local and national tournaments, and have produced several State and National champions.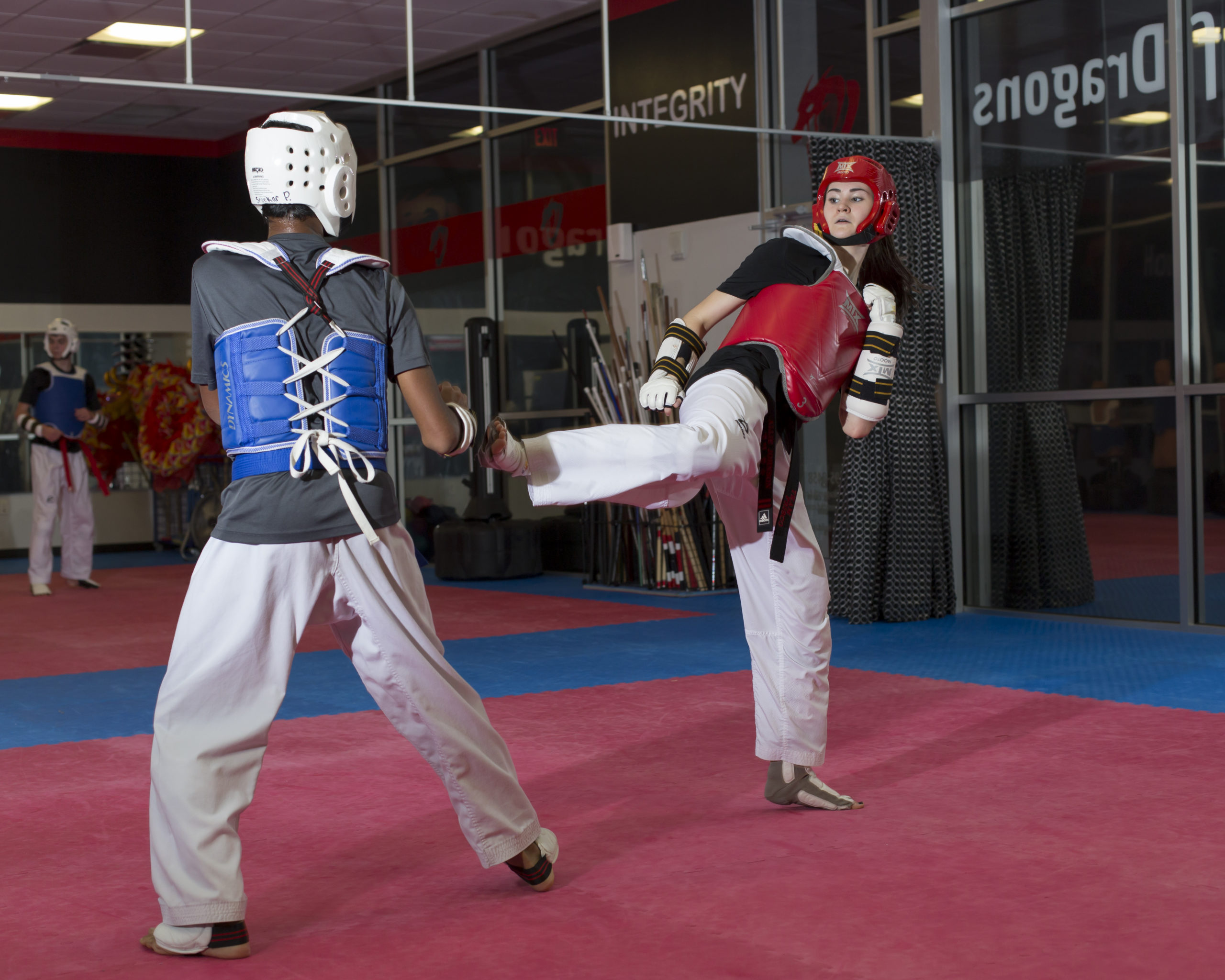 Sparring Team
Team Dragon's Sparring team is by-invitation, and offers specialized classes in sparring and forms for team members only. These classes focus on proper technique, conditioning, and safety, and are taken in addition to regular classes. Competition is a great way to test your new Taekwondo skills against other students of comparable age and rank in a controlled and safe environment. Training to compete builds on our regular curriculum in that it promotes individual challenges, personal development and growth, team building, goal setting, and camaraderie.
The requirements to join are as follows:
• Must be Yellow Belt or higher
• Must be able to train 3-4 days per week (Four 45 minute classes)
• Must purchase sparring gear (we provide several package options)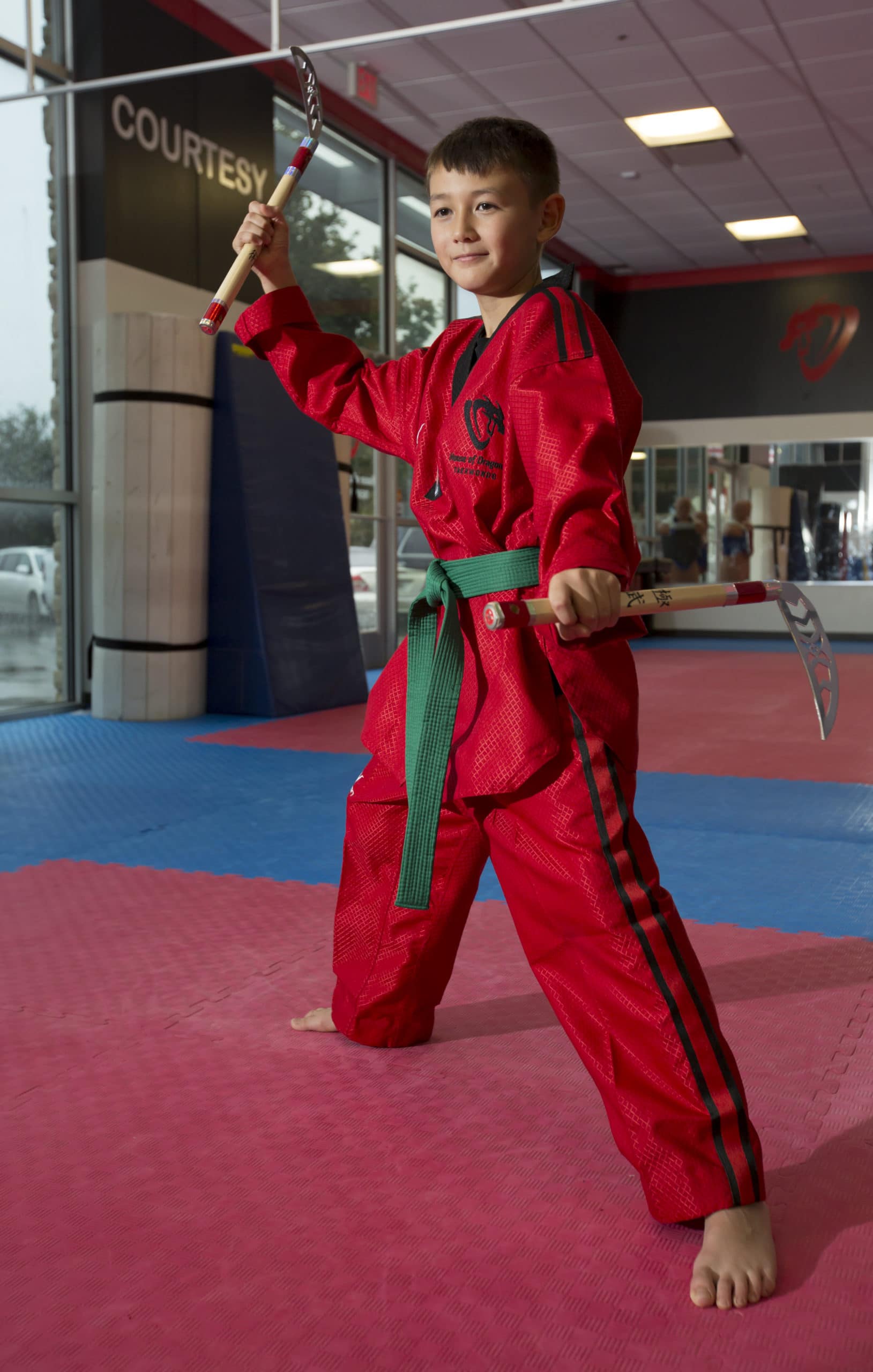 Hanmadang Team
Our Hanmadang team focuses on the creative side of Taekwondo, competing in forms and weapons events. The word Hanmadang in Korean translates to "festival" in English, and competition in Hanmadang tournaments focuses on traditional forms, creative forms, creative board breaking, power breaking, and demonstration team events. Taekwondo sparring is very well known as an Olympic sport. However, because of the high skill level and physical conditioning needed to be successful at sparring, the average Taekwondo School in the United States only has approximately 10% of the student body participating in sparring class and competitions. The U.S. Open Taekwondo Hanmadang events are for the other 90% of Taekwondo students who do not participate in sparring.
Joining the Hanmadang Team is by invitation only. Ask your instructors if you would like to be considered. The requirements to join are as follows:
• Must be GREEN BELT or higher
• Must be able to train 1 additional day per week (Three 45 minute classes)
• Must purchase Hanmadang Team Uniform
Check out our newest special!